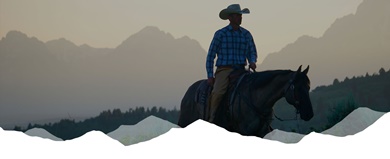 utah's premier Horseback Riding
Located at Sundance stables
Utah's Premier Horseback Riding offers breathtaking horseback scenic tours at Sundance Stables! Follow your horseback tour guide through the forest and witness spectacular views of the Wasatch Mountains and Mount Timpanogos. Enjoy a brief pause as you admire and capture striking photos of the cascading water of Stewart Falls. Listen to your horseback guide as they teach you the history of Sundance and the amazing canyon!
If you're looking for a family-friendly outdoor activity, hop on a scenic trail ride with Utah's Premier Horseback Riding! Our expert trail guides take you through beautiful horseback riding trails so you can admire the beautiful Sundance scenery. Our horse stables in Sundance are located near the best trail systems in Utah! We guarantee you'll be captivated by the mountain surroundings on any scenic trail horseback ride!
Horse Trail Rides in Sundance

Throughout the years, our goal has been to find the best locations for you to enjoy scenic horse trails. We're also committed to finding expert horseback riding guides. Before hopping on a horse, we'll go through a safety demonstration, so you feel confident and remain safe on the trails. Don't worry if you've never ridden a horse – we encourage first-timers so you can enjoy the amazing scenery around Sundance, Utah! Browse our trailsl and pick the best one for you!
We look forward to seeing you on the trails soon!
Horse Trail Rides We Offer
Contact Utah's Premier Horseback Riding in Sundance, Utah to enjoy a family-friendly horseback riding trail ride!


Why Choose Utah's Premier Horseback Riding?
Our professional horseback riding guides are experts in navigating the Sundance terrain. We'll guide you through breathtaking scenery as you ride through the mountains of the backside of the Wasatch Front in Utah. We've scouted the best horse trails and scenic views for the picture-perfect spots! Utah's Premier Horseback Riding has a variety of scenic trail adventures waiting for you. So whether this is your first-time horseback riding or you're a seasoned cowboy looking for a true backcountry experience on top of your trusty steed, we have the BEST scenic trails in Sundance, Utah!

Book a Horseback Riding Trail Ride Today!
Magical Winter Horseback Ride
"Thanks to our wrangler Jason aka "Skinny" for an amazing winter horseback ride in Heber Valley. My family and I enjoyed the views. It's a must do if you're in the area! Thank you for a family memory that we will cherish for a lifetime!"

March 2022
Tripadvisor Review
Loved It!
"Had a wonderful ride with lovely horses and delightful guides. A must do with the family when in Park City!"

March 2022
Tripadvisor Review
Horseback Riding
"Had a wonderful horseback riding adventure with Emma with Rocky Mountain Outfitters! Trail was easy to ride, horses friendly and Emma was incredibly knowledgeable and personable!"

March 2022
Tripadvisor Review